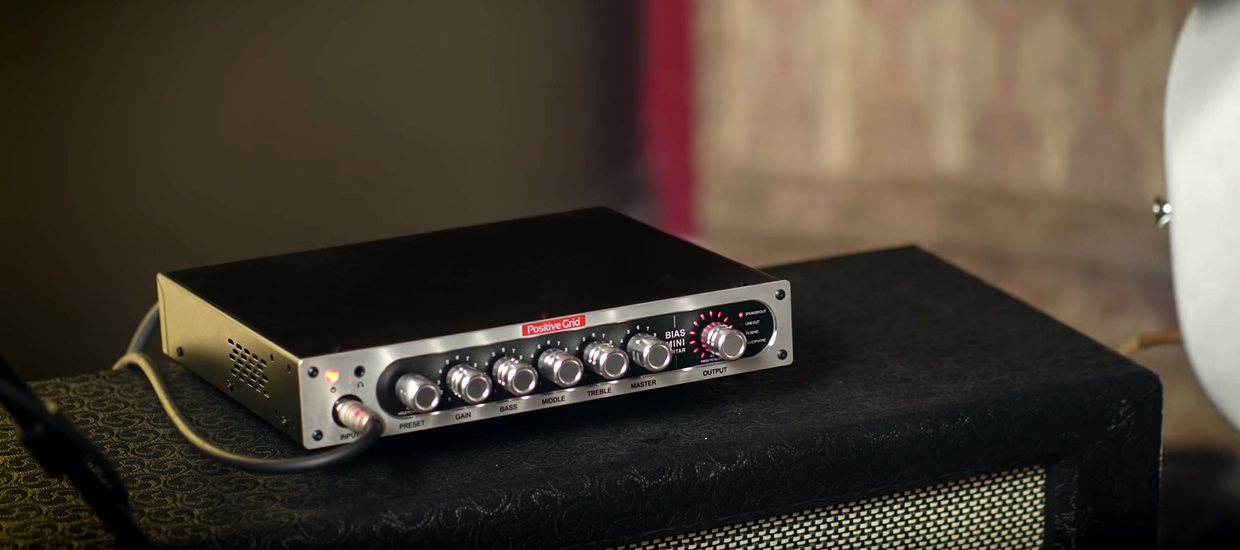 August 22, 2022By chris.lemasters@positivegrid.com BigCommerce 0 Comment
Oh, the blues. A staple for so many great guitarists, and a benchmark when it comes to defining great tone.
With the BIAS MINI, you can have every classic, gooey, mid-gain blues powerhouse at your fingertips - and you can even go one step further by tweaking components like tubes, transformers, cabinet models, mics, EQ curves, topology and more so those classic amps truly become YOUR classic amps.
Not only can you deep dive via your desktop, iPhone or iPad, but you can tweak the MINI's incredible stock presets from the front panel of the guitar amplifier - it's STILL that simple. The MINI works beautifully as a standalone amp, so you can throw it in your bag, get to the gig, and focus on doing what you love the most: playing.
Join Prashant Aswani as he digs into some of his favorite blues tones in the BIAS MINI.
Prashant is plugged directly into the BIAS MINI amplifier, running into a Bogner Goldfinger 2x12 cabinet mic'ed up with a 414.