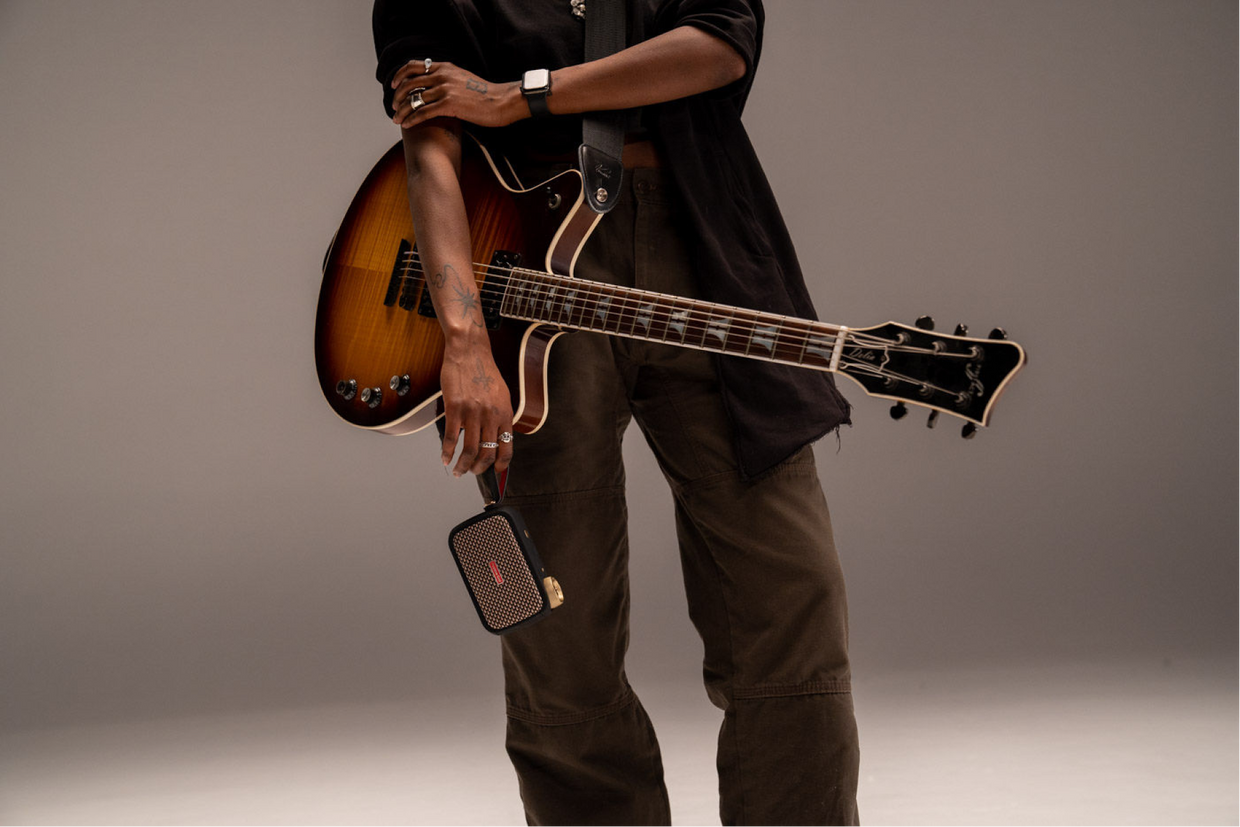 April 12, 2023By Joshua Fernandez 0 Comment
I Have a Spark amp – Why Do I Need Spark GO?
Spark GO pre-orders have officially begun and here's the question on every Spark owner's mind – why do I need a Spark GO if I already have a Spark? I mean, do you really need an excuse for yet another piece of gear? Well, if you're looking for one, you're in the right place. Here are some reasons why you need a Spark GO even if you already have a Spark amp. 
Spark GO is the perfect travel amp.
This thing is tiny – like it fits in your gig bag tiny. Spark GO is so small that it basically fits anywhere. Your room, the kitchen, the bathroom, or even the tiny corner of the house your partner or roommate said you could have for your "hobbies". Spark GO will blend in and sound great no matter where you are. Are you on vacation or on tour and need to let off some creative steam in the hotel room? Plug into Spark GO and lose yourself in complete tonal bliss. 
Spark GO has an internal battery.
No power outlet? No problem. With no need for external power you can take Spark GO anywhere you want and play to your heart's content. Imagine practicing on the beach, camping, or just lounging on your balcony without any limitations. The battery life on Spark GO is long enough to let you play all day long or at least until your fingers are begging you to take a break.
Spark GO is incredibly loud for its size.
Despite its ultra-portable size, Spark GO packs quite a punch when it comes to sound. Thanks to its boundary-pushing computational audio and advanced acoustic design, Spark GO is louder than an amp its size should be. Spark GO can easily fill any room with your favorite tunes streamed via Bluetooth and better yet – you can plug in your guitar anytime and jam along. 
Spark GO is fully compatible with the Spark app.
Spark GO is everything you love about Spark, but in an incredibly small package. You can enjoy all your custom presets, signal chain customizations, and smart features such as Smart Jam and Auto Chords that you know and love from the original Spark smart guitar amp.
Spark GO is perfect for practicing guitar.
So maybe you're a beginner or still practicing that epic solo that isn't quite ready to be heard yet. Well, Spark GO also makes for a great headphone amp. Plug into Spark GO with your favorite pair of headphones and completely immerse yourself in the music without worrying about the noise complaints from the people next door. 
Spark GO is super affordable.
As we all know, adding another piece of gear to the collection can make a pretty huge dent in your wallet or even require a small loan, but at just over $100, Spark GO is a no-brainer. Like mentioned above, everything you love about your Spark – the amps, effects, smart features and more, are all available in Spark GO but at a fraction of the price (and the size!) 

So there you have it. Positive Grid's Spark GO makes for an excellent addition to any guitarist's gear collection. Still need a reason to rock Spark GO? You can also check out another 5 reasons you need Spark GO.