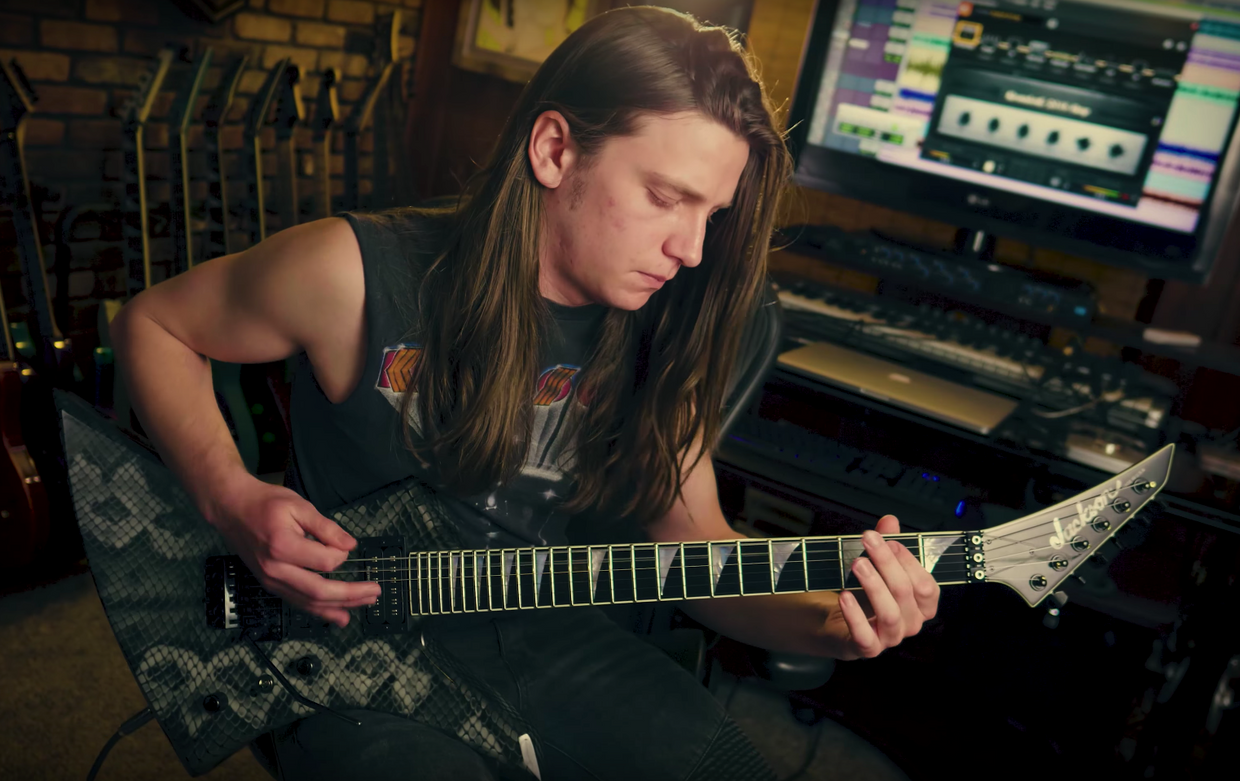 August 22, 2022By tom.gilbert@positivegrid.com BigCommerce 0 Comment
Join Brandon Ellis of The Black Dahlia Murder and Arsis as he takes BIAS AMP 2 through its paces with "No Escape" off his self titled album. We spent the day crafting some absolutely crushing rhythm and lead tones with Brandon using some of the newest BIAS AMP 2 guitar amp features like our brand new Celestion cab IR's, dual mic capabilities, and more!
BIAS AMP 2 features a new user interface, new tubes and transformers, a new speaker cabinet module, legendary Celestion impulse responses, new RTA eq and updated Amp Match technology able to match solo'd audio files.