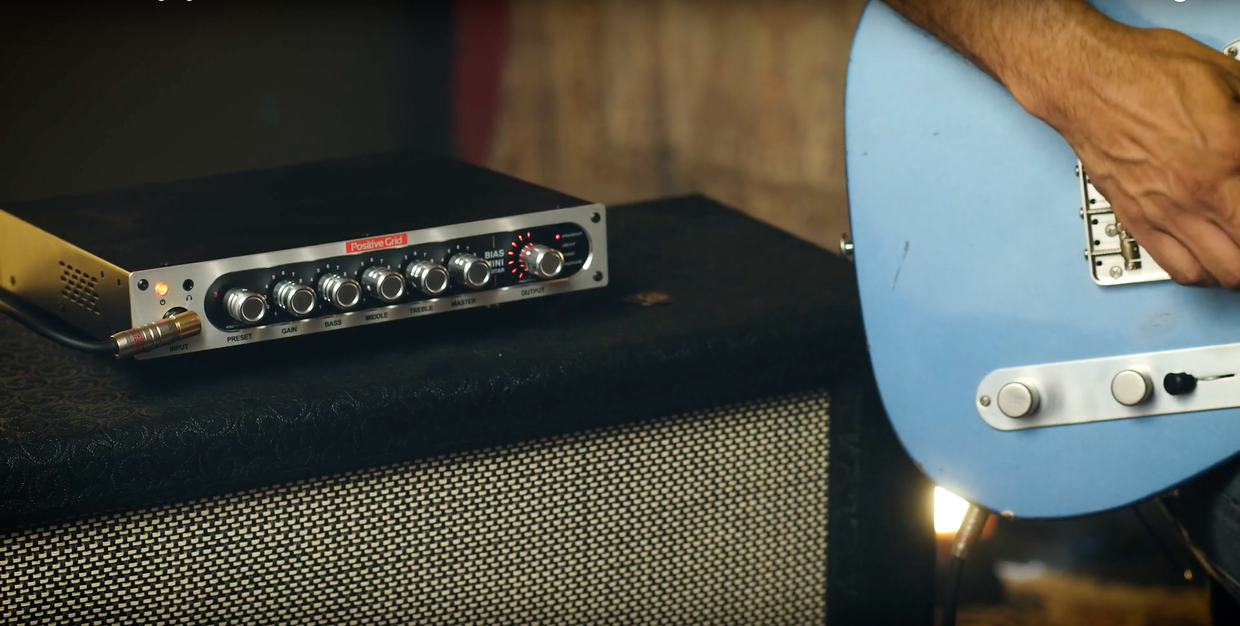 August 22, 2022By chris.lemasters@positivegrid.com BigCommerce 0 Comment
BIAS mini amplifier. What is BIAS mini?
The BIAS MINI amplifier is a true powerhouse. It's versatile, LOUD, and of course - extremely portable.
One of the coolest things about the MINI is that it comes loaded with 16 killer presets right out of the box - no tweaking required. But hey, messin' around with amps is fun, so why not? You can adjust all of your traditional settings right from the front panel - preset/channel, EQ, gain, master volume, etc - no software required. You can even adjust your line out, FX send, and headphone levels (in additional to the output level, of course) using our intuitive push sensitive output knob on the far right of the face plate.
Now, that's just the beginning. Link 'er up to our BIAS AMP 2 software, and you can dig deeper than you'd ever imagined. You can swap out transformers, tubes, pre amps, power amps, EQ curves, gain stages, topology, tone stacks, cabinet and mic models, and more, meaning you can actually cruise up to your next gig with your very own custom amplifier. Something thats never even been built before that suits YOUR playing, YOUR hands, and YOUR guitars. Heck, you can have 16 of 'em loaded into the MINI at a time. Want even MORE? Just have an iPad or iPhone handy, connect to the MINI via bluetooth, and swap out the existing loaded models for new ones in real time, with zero delay. How's that for options?
Join Prashant Aswani as he walks through some of the robust, versatile specs that come stock with the BIAS MINI, right out of the box.
Prashant is plugged directly into the BIAS MINI amplifier, running into a Bogner Goldfinger 2x12 cabinet mic'ed up with a 414.