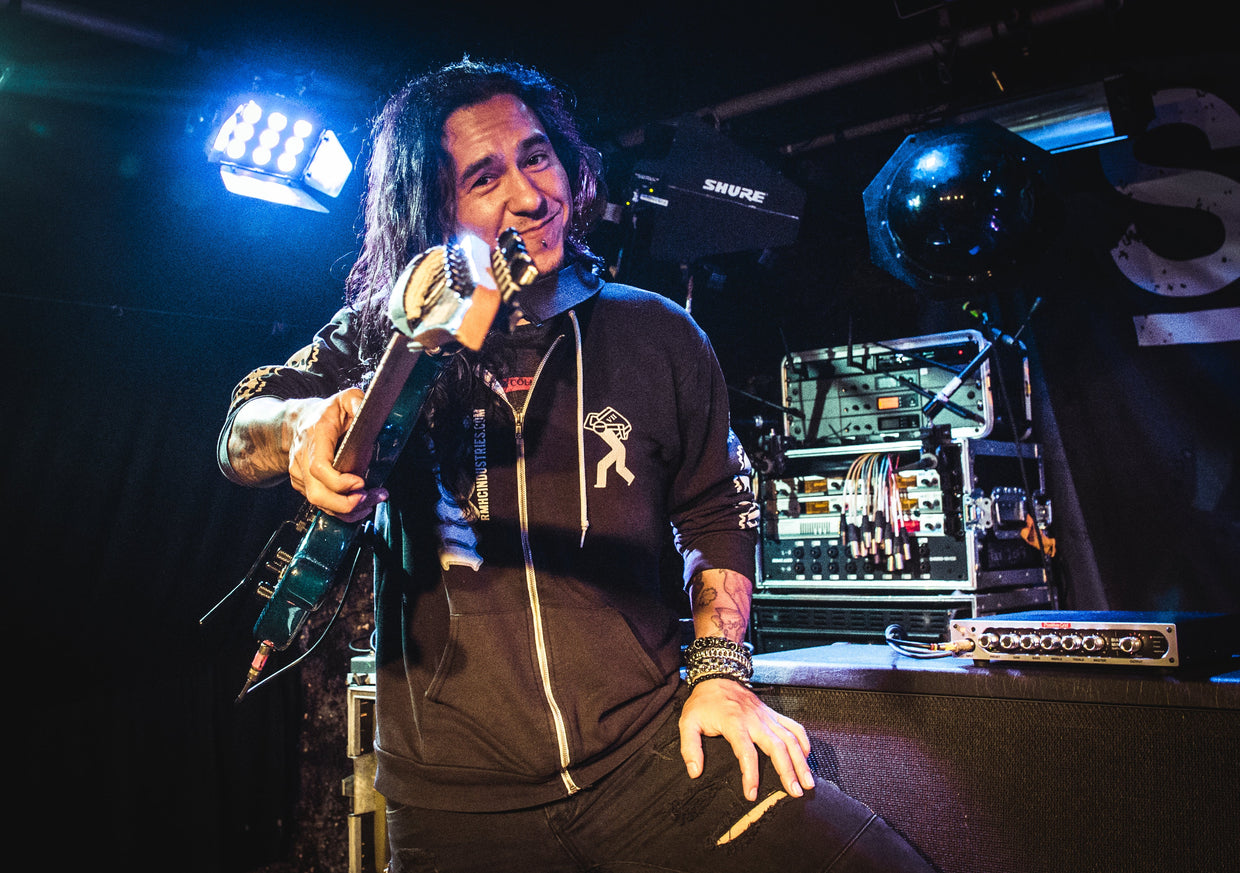 August 22, 2022By Jason Wang 0 Comment
We caught up with Positive Grid artist Ronny Gutierrez of Kobra and the Lotus (ex-Soilwork) on tour with Butcher Babies, and he's been putting the BIAS MINI to the test. Not only is it versatile, powerful and great sounding, but it lets him roll his entire rig into the venue in one easy trip. For a full-time touring guitarist that's, well, a godsend.
Learn more: https://www.positivegrid.com/bias-mini-guitar/
Stay tuned for more from Ronny on the BIAS MINI, and be sure to catch Kobra and the Lotus on tour NOW across North America alongside Butcher Babies.
Kobra and the Lotus has maintained considerable success within their genre from the time of its formation, with critics stating that the most recent album, Prevail I, is the band's best album to date. Various aspects of the album earned recognition. "Light Me Up", a single from the album, broke into the Top 40 for mainstream rock on Billboard, peaking at #34[8] and also broke Top 40 on Mediabase active rock charts for several weeks. "You Don't Know" peaked at #53, with the music video being the band's first YouTube video with over 1 million plays. "TriggerPulse", a pre-release single to the album is the band's first Spotify release, with over two million plays in its first six months.