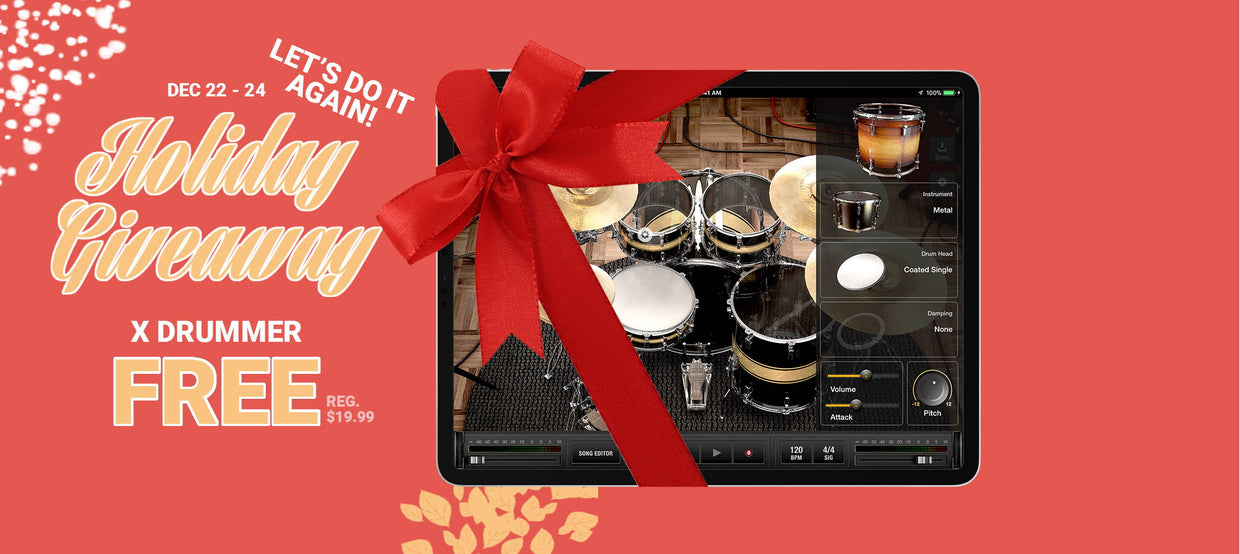 August 22, 2022By jason.chen@positivegrid.com BigCommerce 0 Comment
It's Xmas and we want to make sure everyone has a wonderful holiday with family, friends and Positive Grid. However, we'd heard there was a technical issue resulting some of you weren't able to get the free X Drummer during the giveaway.

So why not we do it again? X Drummer giveaway will start again this weekend from 12/22 to 12/24.

Take your chance, tell your friends and have a great holiday with Positive Grid!
Keep follow us on Facebook, Twitter, Instagram and subscribe the news to get the latest updates.