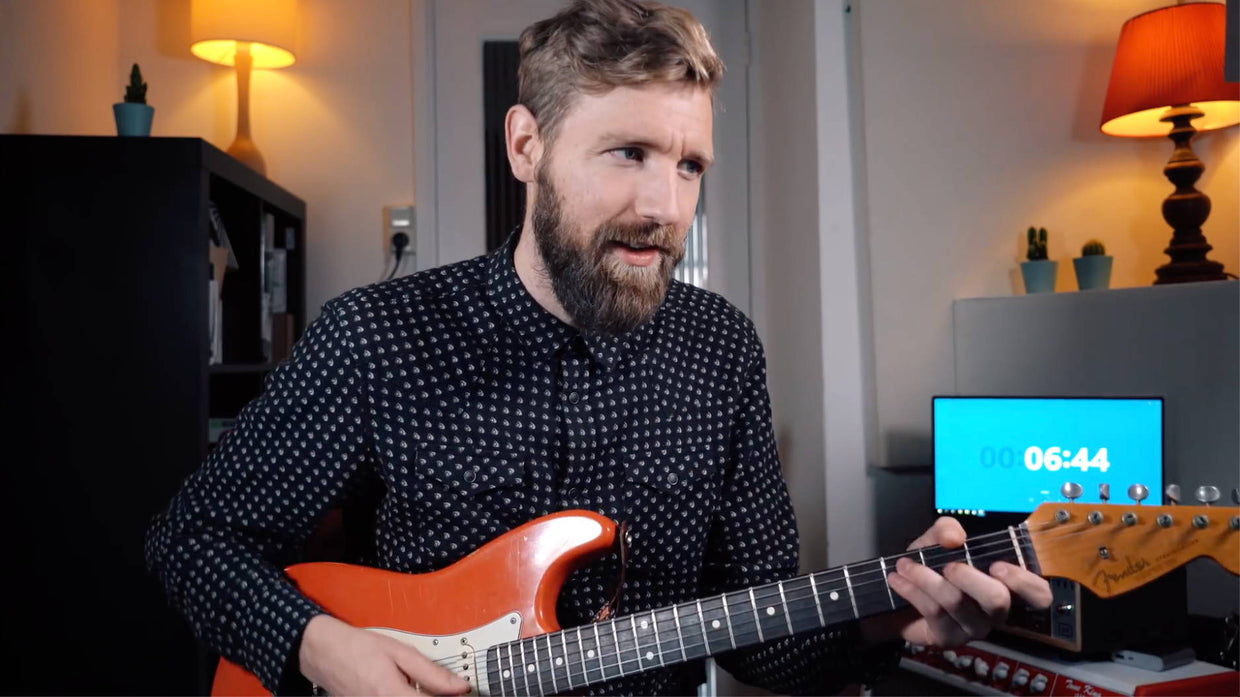 August 22, 2022By chris.lemasters@positivegrid.com BigCommerce 0 Comment
So first things first: What sounds do we want to re-create? Paul landed on John Frusciante, Joe Bonamassa and John Mayer. Three incredible players, three signature sounds.
Legendary tone, one plugin.
When we created BIAS FX 2, we wanted it to be more versatile than ever before. Listen, we know it's tough trying to nail your favorite tones with ONE amplifier, and it's even harder trying to track down every amp your favorite players use (though we all wish we could).
After chatting with our good pal Paul Davids, we decided to try to emulate some of the most infamous, loved guitar sounds ever using BIAS FX 2, and we've gotta say: We were all blown away by the results.
1. John Mayer: Paul starts with our stock '67 Dumble preset. After adding some reverb, and tweaking the cabinet model, he's come shockingly close to the target sound - a spanky, fat clean sound with a beautiful slappy spring reverb. Nailed it!
2. Joe Bonamassa: Joe is known for his silky smooth bluesy midgain sounds - creamy, warm, and beautifully articulate. Paul starts with a '69 Plexiglass, but it's not quite there. By creating a dual signal path, he allows himself to blend a dual amplifier setup, pairing the Plexiglass with our Overdriven Lux Verb, and there you have it: we're already close. Paul adds some delay, reverb, and some boost, and we've made it to the finish line.
3. John Frusciante: Everyone loves the Chili Peppers, and we LOVE Johns tone. His signature chimey, clean Strat sound is somethin' we've all grown to admire. Paul starts with our '94 Match DC - and again - is already close. SO close, in fact, that he was actually able to create three signature Frusciante sounds in his 10 minute tone-creation time slot. Throw in some of our new Sweet OD, delay and reverb, and you've got yourself a killer Chili Peppers tone in under 10 minutes.
Not only does BIAS FX 2 open the door to infinite tonal possibilities, but it lets you create them with ease. Whether it's nailing that sound you've always had in your head, or simulating your favorite artists tones - BIAS FX 2 has got you covered.