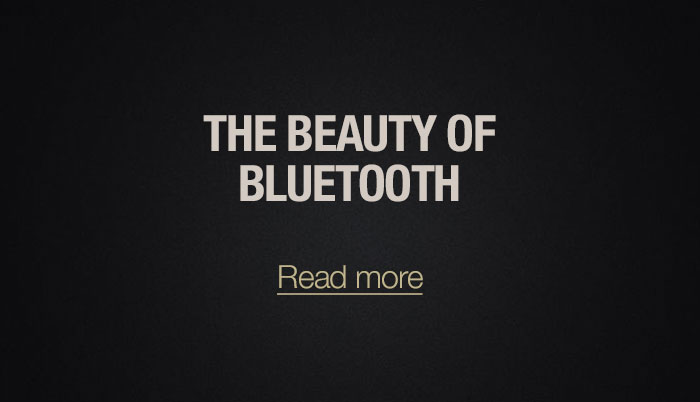 August 22, 2022By tom.gilbert@positivegrid.com BigCommerce 0 Comment
Use Positive Grid's BIAS MINI for ultimate tone creation
By Mike Levine
One of the coolest features in the new BIAS MINI Guitar amp head is its built-in Bluetooth capability. But don't worry; you don't use it for connecting the AMP to your cabinet like you would with a home stereo Bluetooth setup — you still connect MINI to your guitar cabs with a normal speaker cable.
Real-Time Control
What Bluetooth lets you do is connect your MINI wirelessly to Positive Grid's BIAS AMP 2 app on your mobile device. Once connected, you control the amp directly from the app. But it's a lot more than just a remote control; you can instantaneously adjust or change the amp's internal components right from the app—in real time! You don't need to be a tech whiz or a tone nerd; all you need to do is tap and drag in the app, and the changes are instantly reflected in the amp. How cool is that?
Want to swap out the tube preamp? Piece of cake. Try a different tone stack? Boom, done. Choose a different reverb—no problem. Whether you want to tweak your existing tone or experiment with something entirely new, it's easy and immediate, and no wires or laptops are required!
Imagine how this could revolutionize your soundchecks! Instead of exercises in problem-solving, they could become opportunities to refine your sound onstage before the gig.
Cloud Sounds
Connecting MINI to your mobile device has another huge benefit, in that you can access an extensive and ever-growing collection of custom amplifiers that are available for free from Positive Grid's ToneCloud. You'll find amps for every style of music, including those created by some of today's greatest guitarists like Neil Zaza, Ronny Gutierrez, Tosin Abasi and many others.
Imagine this: You're at rehearsal, and you want to get the tone from a particular song. You can simply search for it on ToneCloud and load it into your MINI in seconds. The drummer counts off the song and all of a sudden you're playing with the same tone as the guitarist on the original recording, and you've blown the minds of your bandmates!
You can also use the ToneCloud to share the amp sounds you've created. And an added benefit is that by saving them to the cloud, you're backing them up for safe keeping. What's more, with BIAS AMP 2 connected to the ToneCloud, you can search for cool sounds from anywhere in the world, as long as your mobile device is online.
Tone on Demand
Once you've adjusted a tone to your liking, you can store it to one of 16 memory locations in your MINI, which can be accessed directly from its front panel. With an amp full of killer tones, you can put away your mobile device and start rocking out!
Whether you're at rehearsal, at a gig, or playing with friends at a party, BIAS MINI puts unlimited tone creation literally at your fingertips. And it's so easy! For more information, check out https://www.positivegrid.com/bias-head-mini-guitar/