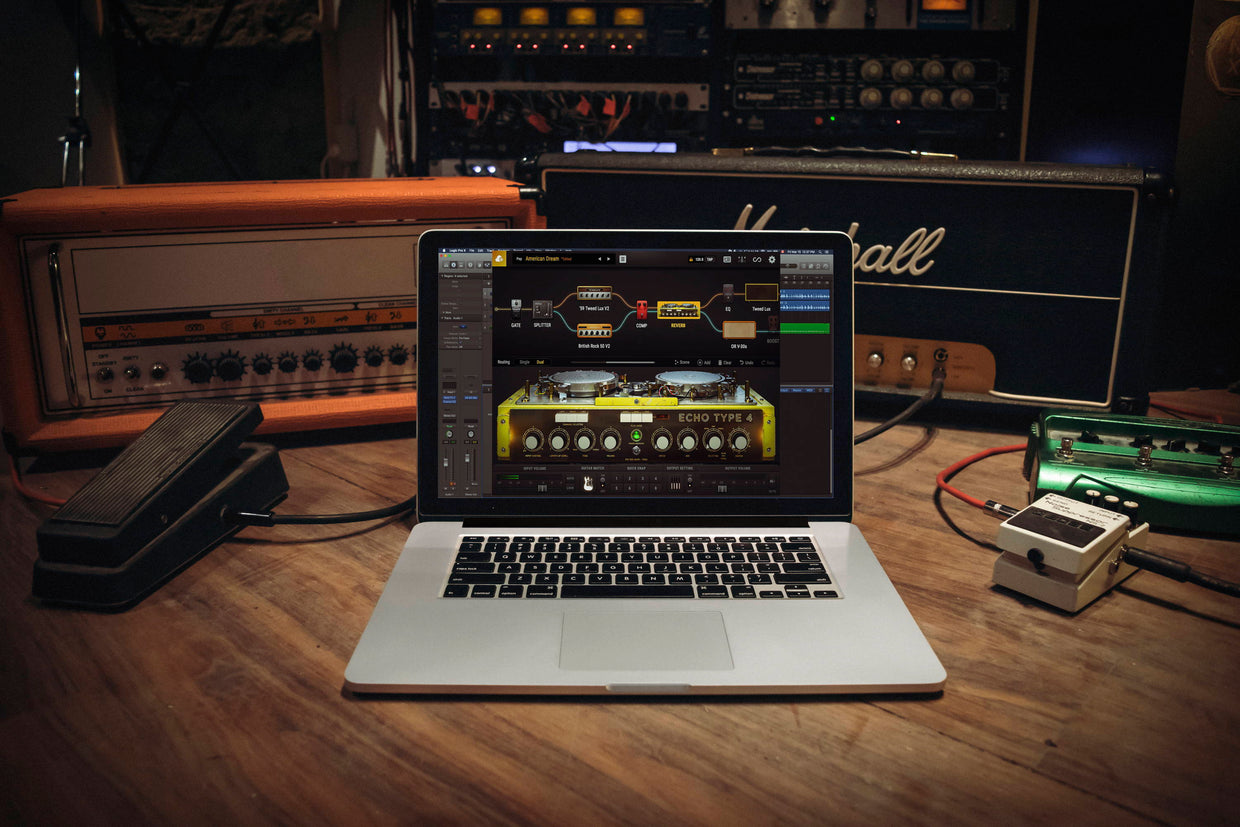 August 22, 2022By chris.lemasters@positivegrid.com BigCommerce 0 Comment
Not only did BIAS FX 2 receive huge upgrades to it's overall sound engine, but we went ALL out with brand new pedals, HD Racks and Effect Modelers. What's new, you ask? Let's jump into it!

With SO many options, pedals, features, etc in BIAS FX 2, we know it can be tough to decipher between what's new and what's old, so here's an comprehensive one-stop shop list of all of the killer NEW effects you can find right inside BIAS FX 2.
Compressor - Advance Comp.
Boost - Power Booster and BIAS Preamp.
Drive - Matched Tube, Vintage Overdrive, Sweet OD, Blues Wizard, and Dumble Clean.
EQ - Acoustic Sim and Acoustic Image.
Mod - Broken Vibe, Auto Swell, Lush Ensemble, Quick Quack, Vintage Trem, Vintage Rotary, Vibrato, Phase Trem , Jet Flange, Magic Vibe , Phasepan and Slow Attack.
Delay - Slapback Delay, Digital Ambient, Dark Memory, Hendrix Delay, Warm Tape Echo, Smooth Analog, Tremolod Delay, Analog Harmony, Dark Blue Echo, Edge Dot Delay, Fat Phaser Tape and Little Phased Analog Delay.
Distortion - Mouse, Metaltone Mod, Bloodline, British Crunch, Distortion Plus, Heavy Fuzz, Hell Metal, JB Fuzz, Painkiller, Purple Chaos, Super Fuzz and Tube Master.
HD Racks and Effect Modelers
Not only did we add a plethora of new pedals to BIAS FX 2, but we added brand new HD Racks and Effect Modelers to take your sounds to the next level.
HD Racks - Advance Comp, Multi Comp HD, Tri-Chorus HD, Vintage Spring HD, Wah HD, and Les Rotary HD.
Modelers - Fuzz, Time, and Harmonizer
So there you have it - all of the brand new, insane effects built right into BIAS FX 2. What are you waiting for? Dive in!