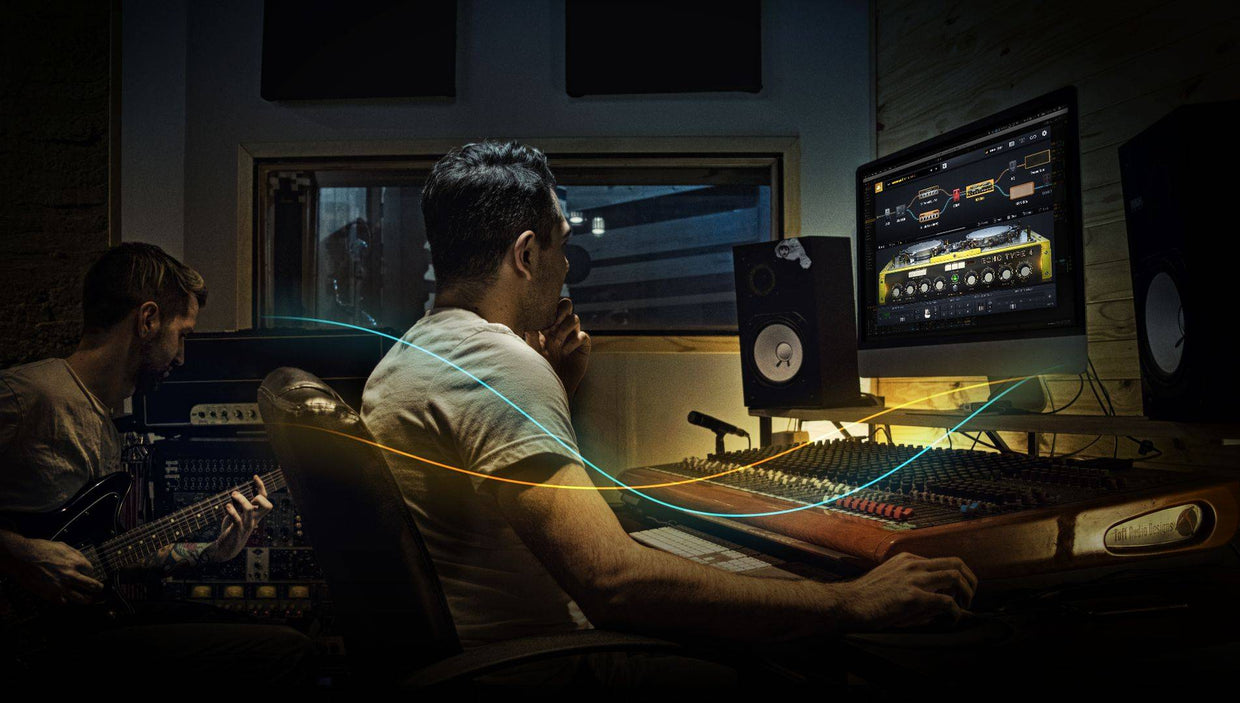 August 22, 2022By mike.lee@positivegrid.com BigCommerce 0 Comment
As musicians, we naturally aspire to write, create, and record our art. Until recently, recording guitar has been something limited to studios with expensive, heavy, high end tube amplifiers and even more expensive engineers and producers - but not anymore.
With the introduction of digital amplifier plugins, you can now capture incredible studio-quality tones in the comfort of your own home, and that brings us to blog topic of the day: What is a VST plugin?
Well, in short: It's a piece of software that functions inside your DAW (digital audio workstation) that allows you to emulate the sound of hardware/outboard gear like compressors, reverbs, drums - and of course - guitar and bass amplifiers/effects at a much lower cost and with a much HIGHER ease of use.
When we developed our flagship plugins - BIAS AMP 2 and BIAS FX 2- we set out to create ultra-customizable and versatile guitar/bass amp and effects solutions for EVERY player. Whether you're a seasoned vet, or you're new to the game, you'll have no trouble dialing in your favorite sounds with Positive Grid. Looking for a specific amplifier model, amp-match, or want to build your own custom virtual amp from the ground up? BIAS AMP 2 is your weapon of choice. Less focused on customizing the internal components of an amp and more interested in creating awesome, effects-ladened all-in-one guitar rigs with amps, cabinets, and effects? BIAS FX 2 is exactly what you're lookin' for.
Whether it's amps and effects, or compressors, reverbs and more - Positive Grid VST's open the door to endless possibilities and give players of every budget and caliber a chance to explore limitless tonal palettes. What are you waiting for? Dive in!
Don't have BIAS FX 2 & BIAS Amp 2 yet? Get your FREE Demo and try out: Sign Up & Download Now
You May Also Be Interested In
Check out our YouTube videos and get the most out of BIAS products with useful product tutorials, killer artists playthroughs, and more!